Making your catering more sustainable in a consumer-oriented and effective way
The benefits of consumer-oriented and effective sustainability of catering
The impact of company catering on the environment and health is enormous. Sustainable and healthy catering can therefore create a win-win-win situation for any organization. Our Catering inView, developed in collaboration with Smaackmakers, measures the experience and needs of guests and employees.
Because sustainable and healthy catering reduces the foodprint of employees and guests, contributes to CSR goals, leads to more vital and productive employees and reduces absenteeism. But only if the sustainable and healthy range matches the wishes of the user.
That is why it is important to involve employees early in change processes and to measure as many aspects of impact as possible. Both before and after.
How important is sustainability in the eyes of my employees? And how does that change after the sustainability process with Smaackmakers?
How satisfied are people with the catering before and after? What improvement opportunities do the users see?
How does catering at our organization score on sustainability? Before and after.
What impact does catering have on the vitality and productivity of our employees?
The Future of Food Institute provides clear and unambiguous insight into these elements. And so we help to make impact measurable, so that Smaackmakers can help even better with creating support based on the insights.
How do we do this?
Sustainability deep dive
What does sustainability mean for your employees, now and in the future? We talk to employees and show what happens in catering in the rest of the world. In a series of workshops we take the people in your organization by the hand to ensure that the noses are in the same direction and to optimize support for change.
0- and 1 measurement: Catering inView
Using a standardized survey of employees, we measure how employees feel about catering. By repeating the measurement, we can see to what extent the objectives are being achieved.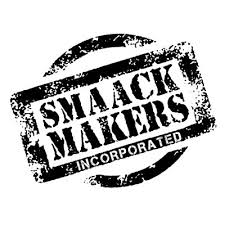 The Catering inView has been developed together with Smaackmakers. They are specialized in guiding the sustainability of catering and for this purpose they have extensive research developed a clear 10-step plan, as well as 10 Future Proof Food Principles ©.
The Catering inView can be administered as part of an advisory project or as a standalone study.
Smaackmaker's approach for making catering more sustainable
We look at what is needed in your organization to achieve sustainable and healthy catering. We can assist with a tender or determine what is possible within existing contracts. We do this through a tailor-made process. In doing so, we start by formulating a vision and formulating ambitions, then creating support, and then towards realizing a more sustainable offer, processes and working methods.
​ In this we use our various tools, such as our 10 Future Proof Food Principles © and the Growth Impact model ©. We support implementation and communication and, through an integrated approach, ensure that sustainability is also a success and is supported by catering staff, guests and management.
Intended for:
Organizations that want to take steps towards sustainable and healthy catering and banqueting. From organizations with a office restaurant, caterers, conference centers, to amusement parks, restaurants and hotels.
About us:
The Future of Food Institute is the specialist in the field of consumer research & sustainable food. We have years of market research experience and a wealth of knowledge about the consumer in the food transition. Our goal is to advance organizations that contribute to a sustainable food supply through clear consumer insight.
Do you have a question about measuring support for making your catering more sustainable? Please contact 
Durk Bosma
, our research director.
+ 31 (0)6 14 23 24 41